Anyone else celebrating Orthodox Easter on Sunday? My husband is of Greek descent so this is a huge holiday in our family. Needless to say, it's also a big fat Greek load of preparations! I enjoy it thoroughly- from the baking, to the painted eggs and especially the liturgies. Being the highest of holidays- it's also the busiest. So I want to apologize in advance if I don't make it to your blog this week!
Here are my Easter breads (Tsourekia)- the second batch, I had to throw out the first one after all that hard work, and start from scratch (literally!).
If I have the courage (or the time!) I might bake another batch with some colorful eggs in each center…let's see.
So keeping it short and sweet and getting you to the Linkup Party before I'm out of here. But first:
My FAVOURITE FASHION DIVA from last week's linkup is: Nancy of Nancy's Fashion Style- how gorgeous is she in this dress?!!–
My FAVOURITE BEAUTY DIVA because I'm crazy about this new hairstyle she's styling: Gail of Is This Mutton
My FAVOURITE READ of last week's Linkup Party: Color Analysis for Any Age, by Style Yourself Confident Blog. I loved this read so much since it featured one of my favourite bloggers in her trio- Jodie of Jodie's Touch of Style.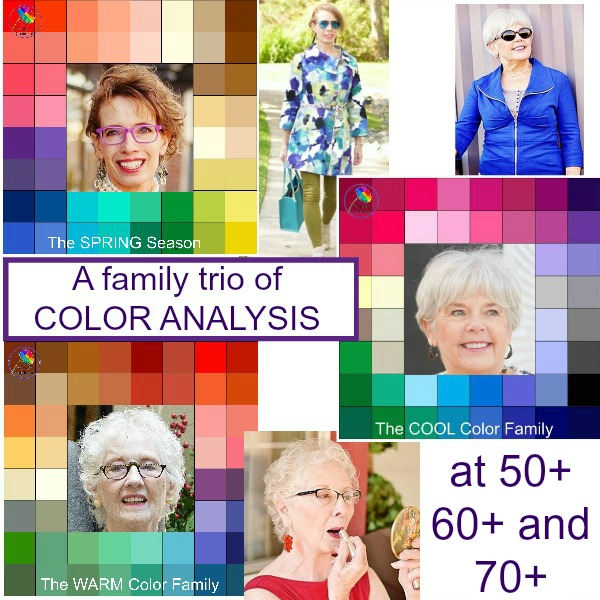 And now…ARE YOU READY, Ladies?!!!!
You are invited to the FABULOUS FRIDAY'S INLINKZ PARTY!
HAPPY EASTER TO ALL THOSE CELEBRATING!!!!!!!!!!!!!
***********************************************************************************************
I love this blogging community so much! And I know how much goes into writing every single post, every single week. It's a dedication thing. And- we wouldn't do it if we didn't love it. So we put our everything in it! Please take the time to check out these wonderful bloggers and what they have to say. It's good for everyone:)
(Click on the Links below to see where I go read, comment and link up every week!)
MONDAY LINKS
The Ageless Style Link Up- The first Monday of every month
TUESDAY LINKS:
Walking in Memphis in High Heels and The Fashion Canvas
Jenerally Informed
WEDNESDAY LINKS:
Jersey Girl Texan Heart
Straight A Style Blog
My Purple World – Oh My Heartsie Girl
THURSDAY LINKS:
Doused in Pink and Curly Crafty Mom
Thursday Moda by Elegance & Mommyhood
My Bijou Life Online 1-Creative Compulsions AND 2-Traffic Jam
FRIDAY Links:
I also do a Link Party every Friday! Confessions of a Montreal Styling Diva
Grammy's Grid (all month long!)
Saturday
Sunday