I've been doing so many DIY's these days- I can't remember what to post when! All I can say is that mending, upcycling, repurposing- all that stuff is incredibly therapeutic for me. If you follow me on Instagram @lucybertoldi, you probably saw some of the clothes I re-purposed- if not, here, let me show you!
Here's the Video Clip on this easy-peasy one!
And here's a no-brainer Styling Tip for when it's still very hot, but the breeze just creeps up cool on you!
And then there were the challenges… I joined Audrey of @affectionatelyaudrey for her weekly styling challenges on Thursdays!! Here's me doing a Carrie Bradshaw look:
And how about this one! Give me All the Gucci Vibes forevaaa!!!
THANK YOU SO Much to: Clearissa Coward's Command Center AND, My Crafty Zoo, as well as, Oh My Heartsie Girl – and My Purple World For Featuring me!!!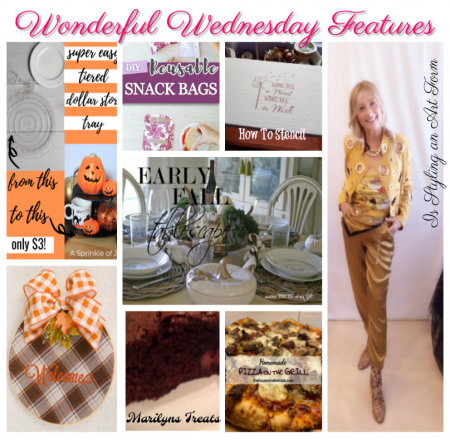 And Thanks to my beautiful Canadian friend, Linda of a Labour of Life!! for also featuring me!!!
I love IS This Mutton! And She featured me! Thanks so much!!
Now…My Turn!!! Here is my favourite LInkup Fashionista!! Michelle of My Bijou Life Online!! So colourful and creative- I love this top on her so much!! And look at that smile!!
My Favourite Creative Linkup Post: Gardening. How I turned my small garden into a little oasis, by Vanity and Me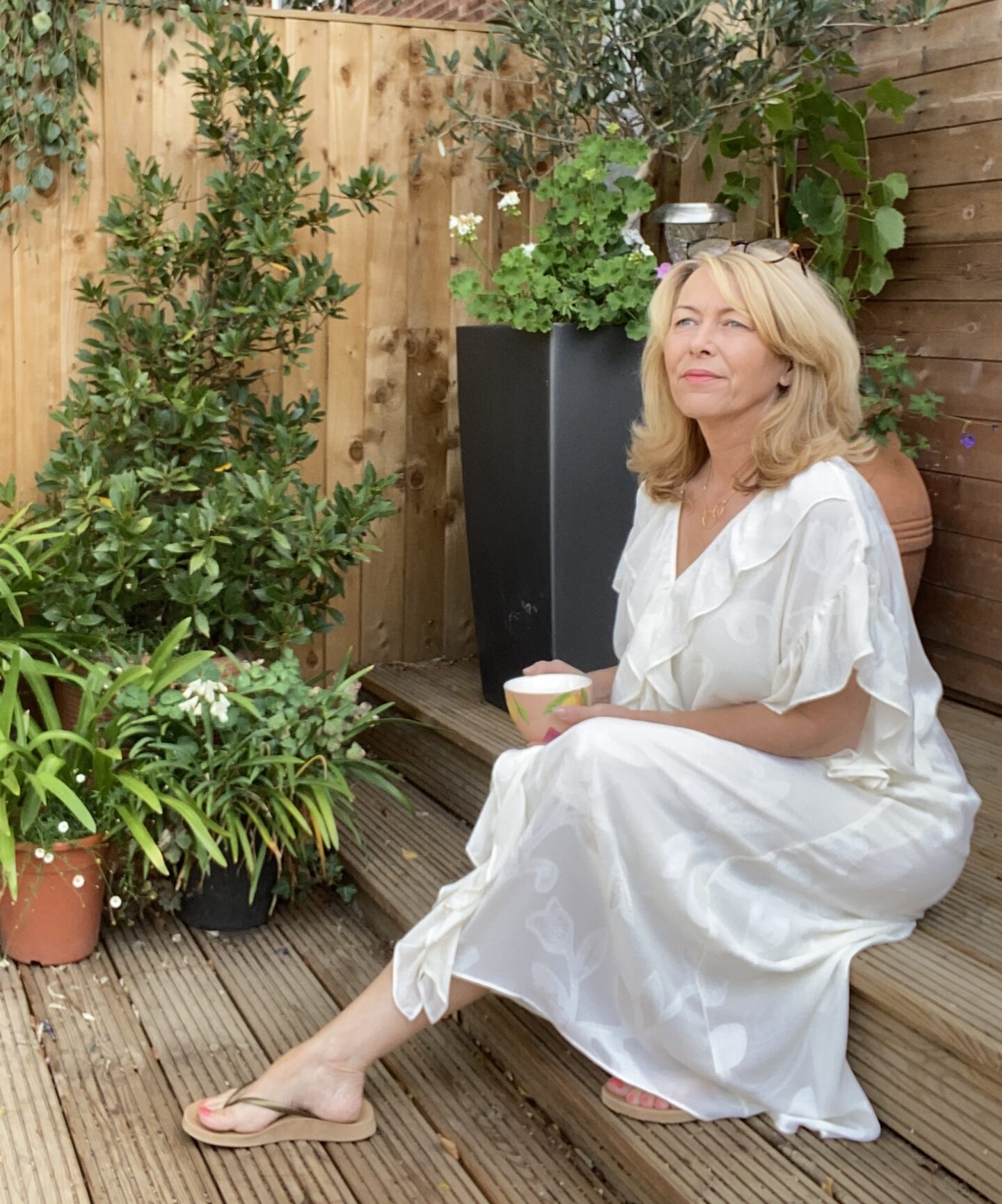 And, lastly, my Favourite Linkup Read: What Does Sexy Mean? by Shelbee on the Edge!
IF YOU WOULD LIKE TO BE FEATURED HERE…WHY DON'T YOU LINK UP YOUR POSTS WITH ME!!!
Ok! Let's kick of this weekend thing with a Fabulous Friday Linkup shall we?!!
So??…Are you ready for the Link Up Party?!!!
You are invited to the Inlinkz link party!Click here to enter
AND, IF YOU CAN, I'D LOVE IT IF YOU COULD SPREAD THE WORD! THE MORE THE MERRIER!! THANKS XX
Have a Great Weekend Everyone!!!
************************************************************************
I love this blogging community so much! And I know how much goes into writing every single post, every single week. It's a dedication thing. And- we wouldn't do it if we didn't love it. So we put our everything in it! Please take the time to check out these wonderful bloggers and what they have to say. It's good for everyone:)
(Click on the Links below to see where I go read, comment and link up every week!)
MONDAY LINKS
The Ageless Style Link Up- The first Monday of every month
TUESDAY LINKS:
Walking in Memphis in High Heels and The Fashion Canvas
Jenerally Informed
WEDNESDAY LINKS:
Jersey Girl Texan Heart
Straight A Style Blog
THURSDAY LINKS:
Doused in Pink and Curly Crafty Mom
Thursday Moda by Elegance & Mommyhood
My Bijou Life Online 1-Creative Compulsions AND 2-Traffic Jam
FRIDAY Links:
I also do a Link Party every Friday! Confessions of a Montreal Styling Diva