So September came knocking…and I am still so unprepared. No way ready to let go of summer…I'm just not good with good-byes (I love warm weather!). In any case, my styling's gotta keep up! So transitioning it is!
The great thing about orange is that it's the easiest colour to carry on from season to season. So here I am in what is definitely a summer romper, but because of the colour, it's a no brainer for me to wear it throughout fall as well. Can't you just picture it with a cool pair of tights? Today though I'm styling it up with these amazing shoes- in a suede that totally feels like I'm walking on clouds. Italian shoes that I purchased over 20 years ago at a pretty price. But it just goes to prove that when you buy quality, it lasts. The look and style-so very intemporal.
Here's the 1 min clip of me styling it up:
One exciting thing though about season changes in fashion is that it can get your styling mojo up and running again. I'm super excited by the whole aspect of getting to layer beautiful garments again (something not so easily achieved during the hot weather). As well, the deeper colours and prints bring such a sense of warmth and uber chicness even if just wearing jeans. For Wednesday's look, I slowly brought out my darker hues and styled up a fun print mix in greens, black and florals. Loved the way this outfit turned out.
This was typically my 'online' teaching outfit. What a busy week! Here I am in my home fashion workshop area (one of the closets lol!)- sporting my Peepers of course!
Stay tuned next week for lots of new looks, a Stylish Monday collab, some crochet and so much more!
Now though…it's time for MY FAVOURITE FASHION DIVA from last week's Linkup Party! Drum Roll…
Shelbee of Shelbee On The Edge!
My absolute FAVOURITE READ from last week's Linkup Party was by
Debbie of Your Styled Life for her post: Every Day Is A Celebration~Why Getting Dressed Matters
And you know how much I believe this!! Goes hand in hand with my Dopamine Styling mantra!!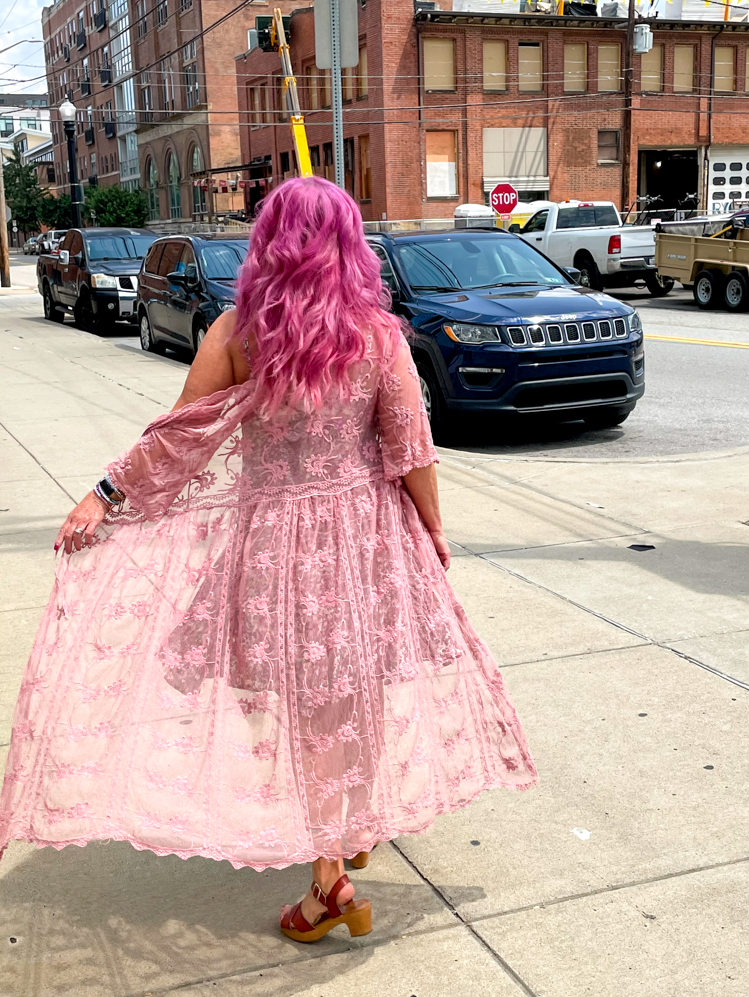 It's now Party Time!!!
ARE YOU READY FOR FABULOUS FRIDAY'S LINKUP???
You are invited to the Inlinkz link party!
C L I C K H E R E T O E N T E R
Have a great weekend everyone! Bonne fin de semaine tout l'monde!
Bisous xx