I love everything about May! It became super special 35 years ago when I got married in this glorious month. And then, thanks to my first born, I earned my new title and every year since, I'm super excited to be celebrating Mother's Day.
It's not like we do anything special per se- it's just that I feel so blessed to have my kids around me on this day. We usually spend part of the day together (of course that includes lots of food- except that finally on this day, I'm not the one cooking it!).
But along with my happiness, my morning usually begins with deep melancholy…I miss my own Mom, so much. It's been 5 years since she's passed on, and I think of her daily- but on Mother's Day it really hits home. It's become my tradition to drive to her resting place and bring her flowers and a coffee…Makes me feel like we're having a moment together like old times.
I also love that when I get there – usually late morning- a flower bed of geraniums has already been freshly planted. It's the giveaway sign that my brother showed up very early in the morning- way before I got there- to plant this yearly flower for her. It's lovely, it's reminiscent but also bitter sweet. The pain is real – as I depart, remembering the beautiful words she'd say to me when we'd kiss goodbye. Those precious words. So I smile and feel the weight slowly lifting from me… she would want it this way.
So that's pretty much my Mother's Day routine
HONOURING, CHERISHING, AND CELEBRATING ALL MOTHERS IN THE WORLD – HOPING THIS DAY IS FILLED WITH LOVE AND THE WARMEST OF MOMENTS AND MEMORIES FOR ALL!!
As for styling; I find long dresses to be the most flattering of garments- and if that comes with a great colour scheme and print- well I'm a goner for dressing it up to the max!
Let's move on now to some Oh- So- Fashionable Divas!
My 3 favourites from last week's Linkup: Jill from Doused in Pink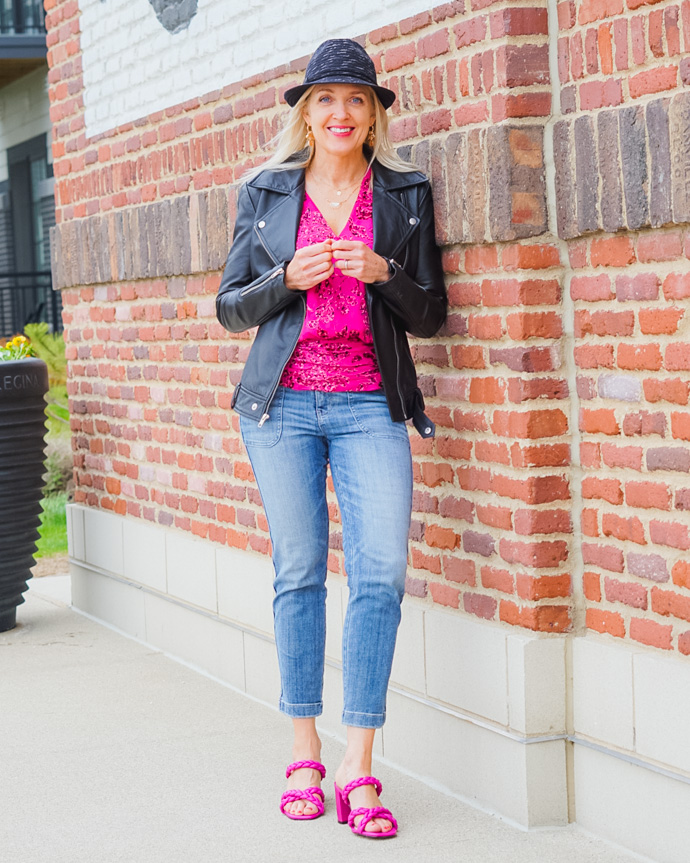 And another Fashionable Diva: Here's Nancy from Nancy's Fashion Style
And yet another! Michelle of My Bijou Life!
My Favourite Read from the Linkup was : A Great Regime for Thinning Hair, by Darlene of Aquamarine
So Ladies- Are you ready to Linkup and Party??!!!
You are invited to the Inlinkz link party!
***********************************************************************************************
I love this blogging community so much! And I know how much goes into writing every single post, every single week. It's a dedication thing. And- we wouldn't do it if we didn't love it. So we put our everything in it! Please take the time to check out these wonderful bloggers and what they have to say. It's good for everyone:)
(Click on the Links below to see where I go read, comment and link up every week!)
MONDAY LINKS
The Ageless Style Link Up- The first Monday of every month
TUESDAY LINKS:
Walking in Memphis in High Heels and The Fashion Canvas
Jenerally Informed
WEDNESDAY LINKS:
Jersey Girl Texan Heart
Straight A Style Blog
My Purple World – Oh My Heartsie Girl
THURSDAY LINKS:
Doused in Pink and Curly Crafty Mom
Thursday Moda by Elegance & Mommyhood
My Bijou Life Online 1-Creative Compulsions AND 2-Traffic Jam
FRIDAY Links:
I also do a Link Party every Friday! Confessions of a Montreal Styling Diva
Grammy's Grid (all month long!)
Saturday
Sunday