It's been very busy around here this summer- I've been on non-stop babysitting and help out duty for my daughter who recently gave birth. Although it gets hectic and there's a lot of cooking involved as well, the part where I'm with the kids is what I love most. Being a grandparent offers all the joys of love- without the raising! Here's Zach relaxing with Charlie.
And my stylish look after I put my grandson to nap… It was time for some me-time out in the yard, enjoying some restful moments.
Then there was also my second grandson's Christening- it was a beautiful and memorable day.
I wore a vintage duster from Vintage Mod Mix and I'm crazy about it!! This lady has incredible merch. You can also find her on Instagram : @vintagemodmix Also picked my favourite white bell bottoms and a gorgeous top I got in Rome awhile back. Simple, bright and chic.
The weekends, ever since my birthday, have been a continuous get-together. We also celebrated my Mother-in-law's and my first daughter's name Day (both Maria, as is customary in both Greek and Italian culture),last weekend. So again lots of food…and me smack between my grandsons making sure they ate lol!
And you can be sure there's always some music for us to dance to! Here's my husband and me dancing away on a favourite Greek tune, with our grandsons!
Oh! This week, I'm thrilled to have been a guest host on Carrie's blog: Curly Crafty Mom! Loved the experience to write for someone else's blog! Plus Carrie is the sweetest person with a great sense of style. Have you checked out her blog- so much fun stuff there, and I love reading about her finds and also about her family. So it was such a pleasure for me to host there! CHECK THAT OUT HERE
And on Monday was also the Thrifty Six Collab- so if you haven't checked out my fabulous fashionista friends and I to see what we thrifted and wore: Fool's Gold- CHECK THAT OUT HERE.
As for today, I'm styling up a fun black and white print mix- with a pop of red in this cute, brand new (but thrifted!) Steve Madden cross bag. I'm showing some styling tips on Insta stories today- as well as a fun reel!
But now…Back to our Friday thing!!
I know that Confessions has been on a bit of a break…but I still read all your blog post linked up from the last party! And here is my FAVOURITE FASHION DIVA from the last party: Penny of The Frugal Fashion Shopper!
My FAVOURITE READ from last Linkup by: Wendy of The Inspired Reader. I strongly recommend anyone going through menopause to read this incredible post and a new way of approaching acceptance. I loved this!!!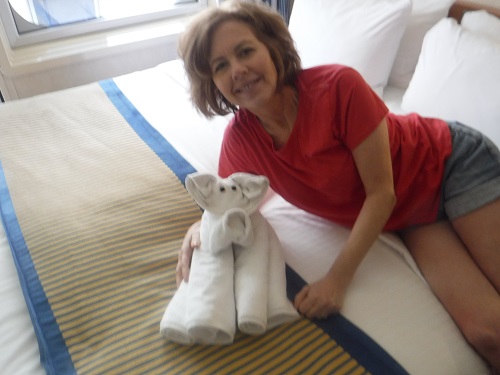 And now LOVIES are you READAYYY for the PARTAYYY?!!!
You are invited to the Inlinkz link party!