Are we ready for celebrating?? Note to Covid: We've learned to adapt and no matter all the darn rules- Nothing's bringing this lady down the scaredy lonely hole! Decorating is done- shopping is happening- and baking's on the agenda!
Making my Christmas Eve dinner list and checking it twice. Except….Our Premier announced that Christmas is off. You can only celebrate with those living under your own roof- must have same address. He's gonna have that policed. In fact, he's encouraging people to report on those who break the law. Yes. Imagine that it's come to that. Feeling a lot like dictatorship…
But this still won't get me down because I have had a worst Christmas before this one. In fact, last Christmas Eve was the saddest it could ever be…I lost my Dad on Christmas Eve morning of 2019. He lived with us. So Covid's got nothing on me- in fact I'm thankful my dad didn't have to live a moment in this awfulness. And- I will be dining with my family and will be toasting with a glass of red wine from my Dad's bottle of home made wine that he was saving for us all to drink together last Christmas, and obviously that never happened. I figured we'd enjoy it as a family this year and reminisce, not the sadness, but all the goodness he brought to this world.
Still, I'm looking forward to Christmas, and preparing for the New Year to come. It wasn't all bad, I did get one more grandson! We've all adapted to the pandemic- even if life has changed in so many ways- we still have much to be thankful for. God has a plan- and that's always a good thing:)
This week I also started my Fragrance contract work (which I do every year for Christmas time and other special holidays. So I'm enjoying a bit of glitz and glamour and a lot of dressing up in black. It's very chic I know, but I adore color and prints! Will have to make up for those on my days off. Meanwhile…Here's to some fun print mixing blouse and vest styled up with some leatherette leggings in aubergine- I love! Dressing up at home- my way!
The little blue velvet booties aren't bad either. What do you think?
Okay moving right along to My FAVOURITE FASHION DIVA from the Linkup Party: Gail from Is This Mutton!!! Vest or Gilet…Read her post on this to find out!
And here's My FAVOURITE READ from the Linkup : 5 Common Style Mistakes, by Style Yourself Confident This was so interesting!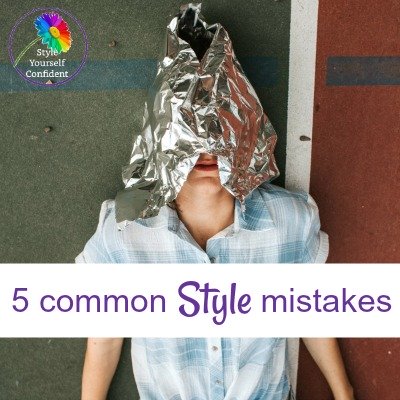 And Now- Are You Ready For the Party??!!
Come and Link up Your Posts with me and have a chance to be featured here on my blog- I love featuring my Fashionista Divas!
You are invited to the Inlinkz link party!
You are invited to the Inlinkz link party!
*********************************************************************************************************
I love this blogging community so much! And I know how much goes into writing every single post, every single week. It's a dedication thing. And- we wouldn't do it if we didn't love it. So we put our everything in it! Please take the time to check out these wonderful bloggers and what they have to say. It's good for everyone:)
(Click on the Links below to see where I go read, comment and link up every week!)
MONDAY LINKS
The Ageless Style Link Up- The first Monday of every month
TUESDAY LINKS:
Walking in Memphis in High Heels and The Fashion Canvas
Jenerally Informed
WEDNESDAY LINKS:
Jersey Girl Texan Heart
Straight A Style Blog
My Purple World – Oh My Heartsie Girl
THURSDAY LINKS:
Doused in Pink and Curly Crafty Mom
Thursday Moda by Elegance & Mommyhood
My Bijou Life Online 1-Creative Compulsions AND 2-Traffic Jam
FRIDAY Links:
I also do a Link Party every Friday! Confessions of a Montreal Styling Diva